International Mindedness
Teachers at Cheam Fields Primary Academy help all pupils to develop a national, international and global perspective of learning. At Cheam Fields Primary Academy we promote and celebrate diversity.
"You have improved the curriculum so that it now enables pupils to develop the skills they need to research and investigate their own ideas. You also make sure pupils benefit from fresh ideas and a perspective on learning which reaches well beyond their immediate community. They now have wider opportunities to learn about issues which concern the whole of humanity, such as deforestation." Ofsted Report 2016.
Our new mascot to represent International Mindedness is….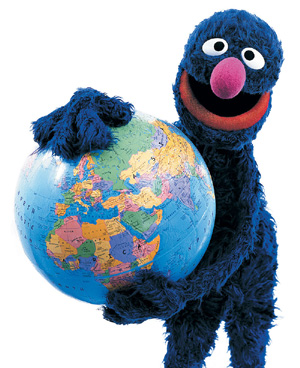 Global Grover from Sesame Street!
In Years 1 to 3 International Mindedness means…
I know where my family come from.
I know that other children have families from different countries.
I enjoy learning about other people and things that are important to them.
In Years 4 to 6 International Mindedness Means…
We respect, value and explore cultures.
We celebrate the similarities and differences of others but also understand that we are all equal.
We believe it is our responsibility to be the positive change we want to see in the world.